ASX 200 up 16 to 7505.
HIGH 7528 LOW 7476. Unconvincing
MAJOR MOVERS:
Winners: NVX, SYA, LKE, MAF, CRN, TPW, IMU, BET
Losers: ALU, DDR, NXL, BBT, HLS, HUB, MNY, BTH
POSITIVE SECTORS: Resources. Industrials
NEGATIVE SECTORS: Banks
BIG BANK BASKET: Falls to $181.76
ALL -TECH INDEX: Down slightly 0.2%. APT up 1.5%
GOLD: Rising to AUD2488
BITCOIN: Rallies toUS$48024
AUD: Rises to 72.95c
10-YEAR YIELD: Drifts to 1.17%
ASIAN MARKETS: Tokyo up 1.11%, Hong Kong up 0.17%, China down 0.11%
US FUTURES: Dow futures up 20, NASDAQ up 9
ASX 200 flip-flopped to close up 16 points at 7505 (+0.2%) after a strong rally eased and turned negative on CV19 woes. Banks were in trouble today as the Big Bank Basket dropped to $181.76, with CSL also falling 0.2% despite the huge uptake of 'RastaZeneca'. Resources stocks were the winners as the USD fell and iron ore regained its composure. FMG rewarded Twiggy with a $4bn dividend cheque and rose 6.6%, BHP up 2.5% and elsewhere base metal stocks recovered, S32 up 6.2% and PLS in the lithium space doing well up 6.3%. Gold miners were also in demand following the rise in bullion, NCM up 1.6% and EVN rising 0.5%. Industrials were mildly better with WOW up 1.2%, ALL up 1.2% and BXB rising 1.0%. Tech stocks were mixed, APT rallied 1.5%, ALU crashed 14.2% on its results and its inability to find an auditor. Results continued to dominate but we are nearing the end in a generally solid season of earnings although the outlook is clouded by CV19 lockdowns.
STOCKS ON THE MOVE
CWN -0.11% Oaktree talks with Packer end.
NVX +16.79% going nuts.
LKE +13.64% lithium battery makers on the rise.
PDN +7.37% uranium pushing up.
SYA +14.29% completes acquisition of NAL.
ALU -14.25% trashed on results. Wish they had taken the bid?
NXL -10.80% results fail to inspire.
BBT -10.68% loses out on licences in USA.
AGL -4.11% sliding into oblivion.
DDR -11.78% Mr Dicker sells shares.
VMY -14.78% MD and CEO change.
MXC -14.29% reverses Fridays' gain.
FLN -5.88% wins CDC order.
DSK -6.27% snuffed out on results.
CBR -6.48% profit taking after rise last week.
RXM +13.79% commodity stocks doing well on lower USD.
MNS +8.33% NY Lithium battery plant update.
WBT +9.02% rally resumes.
WES -3.22% Bunnings closed. No sizzle.
RMD -1.37% drifting lower as CV19 cases rise in US.
Speculative Stock of the Day: Alligator Energy (AGE) + 18.75% good volume but no announcements.
ANNOUNCEMENTS
Temple & Webster Group (TPW) +10.56% Full-year profit $13.9m vs consensus $8.8m. Revenue $326.3m, in line with the preliminary announcement. EBITDA $20.5m, in line with the preliminary announcement. FY22 has started strongly with YTD revenue growth of +49% y/y for the period between 1-July to 27-August. Continue to experience strong tailwinds, including: The ongoing adoption of online shopping due to structural and demographic shifts. Acceleration of these trends due to COVID-19. An increase in discretionary income due to travel restrictions. Strong housing market growth.
Altium (ALU) -14.25% Full-year EBITDA continuing operations US$60m vs year-ago US$61.7m. Profit from continuing operations US$35.3m vs year-ago US$19.7m. Revenue from continuing operations US$180.2m vs guidance US$190-195m and year-ago US$169.3m. Partially franked (15%) final dividend of 21c. Management comments: "Our strong H2 performance and our robust ARR growth support a positive outlook. As a result, we are upgrading our revenue expectations to 16-20% growth for FY22"
Healius (HLS) -7.34% Full-year underlying profit $148.4m vs consensus $151.9m. Revenue $1.90bn vs consensus $1.95bn. EBIT $266.5m vs consensus $276.8m. Final dividend 6.75c. Its pathology arm has experienced a surge in COVID testing, especially in NSW, resulting in strong revenue. COVID test numbers average above 40k per working day. Imaging revenue is slightly ahead of a year ago, with NSW impacted but VIC strongly up on weak comparative data.
Nuix (NXL) -10.80% Full-year pro-forma EBITDA $66.7m vs guidance of $64.6-66.6m. Revenue $176.1m vs guidance of $173-182m. FY22 areas of focus: Investing in, and accelerating, product development pipeline, including Engine as a Service. Building and enhancing Sales and Distribution capability. Considering further M&A to accelerate growth capability.
Tesserent (TNT) -1.85% Full-year normalised profit $4.9m vs year-ago -$5.1m.Statutory revenue $67.4m vs year-ago $20.2m. Normalised EBITDA $9.6m vs year-ago -$2.8m. FY22 has started off well with the business delivering above budget performance and a number of wins that will provide a foundation for continued strong organic growth during the current year. There are a number of potential acquisitions currently in review.
Japara Healthcare (JHC) -0.36% Full-year statutory profit -$14.1m vs year-ago -$292.1m. Revenue $438.8m vs year-ago $427.5m. EBITDA $19.8m vs year-ago $32.9m. No dividend. Completion of the ongoing Scheme of Arrangement with Calvary is an immediate focus. Occupancy has remained steady in FY2022 as the impact of lockdowns in several states is felt. Government revenues are tracking as expected with the additional Government basic daily fee supplement of $10 per resident per day being received from 1-Jul-21. Staff and infection control costs are marginally higher due to the ongoing lockdowns, single site worker initiatives and the COVID19 situation. 82% of active staff having received at least one COVID-19 vaccination dose to date.
Fortescue Metals Group (FMG) +6.60% Full-year underlying profit US$10.35bn vs consensus US$10.34bn. Revenue US$22.28bn vs consensus US$22.38bn. Adjusted EBITDA US$16.38bn vs consensus US$16.43bn. Dividend $2.11/share, fully franked. FY22 Guidance unchanged. Iron ore shipments of 180 – 185Mt and C1 cost of US$15.00 to US$15.50/wmt. Capital expenditure (excluding FFI) of US$2.8 to US$3.2bn, excluding Fortescue Future Industries. CEO comments: "We have seen a strong start to FY22 and through operational excellence, sustained focus on productivity and disciplined approach to capital allocation."
Betmakers Technology Group (BET) +8.93% Full-year adjusted EBITDA -$2.9m vs year-ago $0.8m. Profit -$17.5m vs year-ago -$2.1m. Revenue $19.5m vs year-ago $8.5m and consensus $20.4m. Cash balance at the end of June $120.6m.
ECONOMIC NEWS/ BOND MARKETS
The market's forecast for earnings per share growth in the 2022 financial year, which has fallen from 13% before reporting season, to now sit at 10.5% according to Macquarie. The industrial sector is the main drag. And only 39% of companies have provided any form of guidance.
GDP Wednesday with forecasts wider than normal with -0.1% to +1%.
ECONOMIC DATA
Current price estimates for the June quarter 2021:
Company gross operating profits rose 7.1% seasonally adjusted beating market expectations of a 2.5% rise
Wages and salaries rose 2.0% seasonally adjusted
Chain volume estimates for the June quarter 2021:
Inventories rose 0.2% seasonally adjusted, missing market estimates of a 1.2% rise
CV19 NEWS
NZ reports its first CV19 Pfizer related death. A woman died from myocarditis, an inflammation of the heart muscle wall, following her Pfizer vaccination.
Auckland extends lockdown for another two weeks.
Vaccine Tracker: 5.22bn doses in 183 countries. 40.2m a day. In Australia, 273,745 doses and another two months to reach 75%.
ASIAN MARKETS
Chinese media commentary calls the latest regulatory crackdown as a 'profound revolution'. This is a return from the capital group to the masses of the people, and this is a transformation from capital-centred to people-centred." And it had this to say too, "the cultural market will no longer be a paradise for sissy stars, and news and public opinion will no longer be in a position worshiping Western culture." Fighting words.
It is also cracking down on social media posts that bad mouth China. The idea is to foster a benign environment where Chinese public opinion can facilitate 'sustainable and heathy development".
Huarong Asset Management losses hit 102.9bn yuan (US$15.9bn) with impairments at around 107.8bn yuan. Leverage at 13333 times and the capital buffer under pressure.
US AND EUROPEAN NEWS
New Orleans braces for Hurricane Ida. The Mississippi river is flowing away from the sea!
European futures showing a slightly firmer opening.
A wearables tech company Whoop has been valued at US$3.6bn after Softbank has made an investment.
Afghan deadline draws closer as risks rise.
And finally….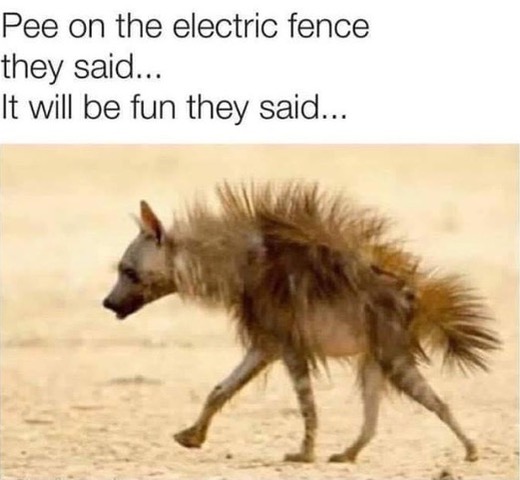 A guy stuck his head into a barbershop and asked, "How long before I can get a haircut?"
The barber looked around the shop full of customers and said, "About 2 hours."
The guy left.
A few days later, the same guy stuck his head in the door and asked, "How long before I can get a haircut?"
The barber looked around at the shop and said, "About 3 hours."
The guy left.
A week later, the same guy stuck his head in the shop and asked, "How long before I can get a haircut?"
The barber looked around the shop and said, "About an hour and a half."
The guy left.
The barber turned to his friend and said, "Hey, Bob, do me a favour, follow him and see where he goes. He keeps asking how long he has to wait for a haircut, but he never comes back."
A little while later, Bob returned to the shop, laughing hysterically. The barber asked, "So, where does he go when he leaves?"
Bob looked up, wiped the tears from his eyes and said, "Your house."
Clarence
XXXX