ASX 200 up 29 points to 7532 (0.4%).
HIGH 7542 Low 7508. Very narrow range.
MAJOR MOVERS:
Winners: WTC BTH LOV SYA NVX APX HUB
Losers: BVS REH NEC JLG SVW SLK OCL
POSITIVE SECTORS: Iron ore miners. Base metals. Banks.
NEGATIVE SECTORS: Defensives. Consumer staples. Telcos. BNPL.
BIG BANK BASKET: Stronger at 182.62
ALL -TECH INDEX: Up 1.7%. APT down 1.2% but WTC up 28.5% on results.
GOLD: Slips to AUD $2479
BITCOIN: US$48146 Off highs.
AUD: Firms to 72.45c. 10-YEAR YIELD: Rallies to 1.15%
ASIAN MARKETS: Tokyo up 0.1% Hong Kong down 0.1%, China down 0.1%.
US FUTURES: Dow futures down 10 NASDAQ up 3
ASX 200 closes up 29 points to 7532 in what is becoming Groundhog Day. A strong start on the back of US markets then, Gladys steps up to the microphone to do her thing, and we are in dire straits. Once again though a narrow range of trade with resources the stand outs. BHP up 1.3% , FMG up 2.6% and RIO leading the charge. Base metal stocks also in demand, MIN up 3.5% and LYC up 5.7%. Defensives weakened as money sloshed to the growth stories. Bank held firm and healthcare slightly weaker. Results were again the feature as WTC went nuts up 28.5% LOV was a jewel in the crown up 17.6% and BVS slumped 16.0% on its results. APT and Z1P were both out together and were not as expected, Z1P fell 2.6% as it made a huge write down on its Quadpay acquisition and APT is really driven by Square now but slightly disappointing. NEC fell 9.7% on its results and BTH returned after a capital raise and an acquisition running 24.4%.
---
STOCKS ON THE MOVE
BTH +24.36% Brainshark deal gets the tick of approval.
HUB +8.49% broker upgrades
FLT +7.42% WEB +6.46% travel stocks doing well.
SKO +7.96% thin but travelling well.
BVS -15.96% challenging year in UK hurts.
JLG -8.00% broker downgrades.
AGL -3.48% ex dividend.
KGN -2.35% verdict has been delivered.
EML +6.56% BNPL bounce.
NVX +9.32% battery stocks charged up.
KNI -10.00% party's over.
ASB -4.59% scuttled.
ABC -5.21% results.
IEL +1.72% sell down in progress.
Speculative Stock of the Day: WTC +28.45% and BTH +24.36% the only ones of interest.
ANNOUNCEMENTS
SKYCITY Entertainment Group (SKC) +5.35% Full-year normalised profit NZ$90.3m vs guidance NZ$84-88m. Normalised EBITDA NZ$252m vs guidance NZ$247-253m. Normalised revenue NZ$822.3m vs consensus NZ$754.8m. Final dividend 7c. FY22 outlook and trading update: NZ property closures equate to NZ$1m impact per day. Expect stay-in-business capex consistent with FY21 growth and capex of around NZ$40m. Dividend policy will remain 60-90% of normalised NPAT and D&A expected around NZ$105m.
Seven Group Holdings (SVW) -7.56% Reports Full-year underlying net profit ex-items $504.6m vs consensus $493.2m. Revenue $4.84bn vs consensus $4.78bn. Underlying EBIT $792.1m vs consensus $787.8m. Final dividend 23cps, fully franked. FY22 outlook: WesTrac expects to deliver low single-digit EBIT growth reflecting impact of Jul-21 CAT parts price decrease. Coates expected to deliver high single-digit EBIT growth through focus on costs and delivering key infrastructure projects.
Iluka Resources (ILU) -1.66% Reports First-half net profit $129m vs year-ago $113.2m. Revenue $735.6m vs year-ago $456.6m consensus of $735.6m. Underlying EBITDA $308.2m vs year-ago $225.1m. Interim dividend of 12 cps, fully franked declared.
Southern Cross Electrical Engineering (SXE) +9.62% Reports Full-year net profit $13.8m vs year-ago $10.9m. Revenue $370.2m vs company target $420m. EBITDA $29.5m vs year-ago $21.6m. Orders $430m. Trivantage acquisition exceeding expectations. Dividend 4cps, fully franked. FY22 Guidance: Revenue $500m, EBITDA $29-33m.
IDP Education (IEL) +1.72% Full-year adjusted profit $45m vs consensus $47.1m. Revenue $528.7m vs consensus $534.4m. EBIT $71.8m ex-items vs consensus $71.8m. The board has decided not to declare a full-year dividend.
Bravura Solutions (BVS) -15.96% Full-year profit $34.6m vs consensus $32.9m. Revenue $243.0m vs consensus $244.8m. EBITDA $49.3m vs consensus $54.9m. Final dividend 6c/share. FY22 Guidance: Bravura currently expects FY22 NPAT growth in the mid-teens relative to FY21 adjusted NPAT of $32.3m.
Wagners Holding Co. (WGN) +3.38% Full-year profit $10m vs year-ago $0.0m and consensus $11.3m. Revenue $323.1m vs year-ago $252.0m and consensus $333.7m. EBITDA $48.3m vs consensus $47.8m.
Macmahon Holdings (MAH) – unchanged – Full-year underlying profit $75.9m vs consensus $62.3m.Revenue $1.35bn vs guidance $1.3-1.4bn. EBITA $95.2m vs guidance $90-100m. Final dividend 0.35c. Enters FY22 with forecast earnings largely secured.
Northern Star Resources (NST) -0.41% Full-year underlying profit $372m vs consensus $343.9m. Revenue $2.76bn vs consensus $2.96bn. Adjusted EBITDA $1.16bn vs consensus $1.24bn. Final dividend 9.5c/share, fully franked. Confirms FY22 guidance: Production 1.55-1.65Moz gold at AISC $1,475-1,575/oz and capex $570m.
Afterpay (APT) -1.18% Reports Full-year EBITDA $38.7m ex-items vs year-ago $44.4m. Statutory net profit -$159.4m. Revenue $924.7m, in line with preliminary announcement. Net transaction loss as % of underlying sales -0.6% vs year-ago -0.4%. Underlying Sales (in constant currency) $22.4bn vs year-ago $11.1bn. Liquidity & growth capacity $2.56bn vs year-ago $1.27bn.
Orocobre (ORE) +3.70% Reports Full-year Net profit -$89.5 vs consensus US -$23.3m. Net loss includes impacted by US $74.9m of Argentine tax rate changes. Revenue US $84.8m vs consensus US $98.0m. EBITIX US -$15.8m vs year-ago US -$17.8m. No dividend declared.
Whispir (WSP) -2.12% Full-year operating EBITDA -$4.7m vs consensus -$5.6m. Revenue $47.7m vs consensus $48.3m. FY Guidance (Jun 2023): Revenue $57.2-60.2m, +20-26% y/y. Operating EBITDA -$15.5m to -$13.0m. R&D spend $17.5-18.0m, +70-80% y/y.
ADBRI Limited (ABC) -5.21% First-half underlying profit $55m vs year-ago $47.6m.Revenue $752.3m vs year-ago $700.7m and consensus $759.0m. Fully franked interim dividend of 5.5c, up from 4.75c in 1H20. Cost programs are targeted to deliver ~$100m in gross cost savings over the next five years, exclusive of cost headwinds. Earnings in H2 of the year are traditionally higher than H1 due to seasonality.
National Storage REIT (NSR) -unchanged – Reports Full-year underlying Earnings per share $0.085 vs guidance $0.085-0.086. Underlying net profit $86.5m vs consensus $87.6m. Revenue $217.7m vs year-ago $177.9m. Distribution per Stapled Security 8.2cps vs year-ago 8.1cps. Net tangible assets $1.89 vs year-ago $1.65.
Nine Entertainment Co. Holdings (NEC) -9.73% Reports Full-year net profit $261m vs consensus $258.6m. Revenue $2.33bn vs consensus $2.36bn. Adjusted EBITDA $564.7m vs consensus $576.4m. Final dividend 5.5c/share, fully franked. Trading update: Nine started the new financial year strongly, well supported across platforms by advertisers from all categories. In the current quarter, Nine's metro FTA ad revenue is expected to be up almost 20% on the same quarter last year. Nine's subscription businesses have again benefitted from recent lockdowns. Digital trends in Publishing are expected to continue to improve, with Q1 digital subscription revenues expected to be up ~+9%, driving further growth in reader revenues.
Home Consortium (HMC) -0.50% Full-year funds from operations (FFO) per security 13.1c vs guidance of no less than 12.9c. Distribution of 12.0c, in line with guidance. Statutory NPAT -$85.9m vs year-ago $12.0m. Revenue $73.6m vs year-ago $73.2m. FY22 Guidance: Pre-tax FFO guidance of at least 18.5 cps, +35% vs FY21 and distribution of 12.0c.
APA Group (AMA) -3.01% Full-year underlying EBITDA $1.63bn vs guidance $1.625-1.665bn vs consensus $1.61bn. Revenue $2.14bn vs year-ago $2.13bn. Dividend 51c, as per guidance. FY Guidance (Jun 2022): dividend 53c. Organic growth capex expected to exceed $1.3bn over FY22-24 vs $1.0bn at 1H21.
Zip Co. (Z1P) -2.60% Full-year operating income $402.7m vs year-ago $160.1m. Revenue $403.2m vs consensus $398.4m. NPAT -$652.5m vs year-ago -$20.0m. TTV $5.72bn vs year-ago $2.05bn.
WiseTech Global (WTC) +28.45% Full-year EBITDA $206.7m vs guidance $165-190m vs consensus $186.1m. Underlying NPAT $105.8m vs consensus $97.1m. Revenue $507.5m vs guidance $470-510m vs consensus $496.8m. Final dividend 3.85c. FY Guidance (Jun 2022): EBITDA $260-285m and revenue $600-635m.
ECONOMIC NEWS/ BOND MARKETS
Aluminium is close to a three year high as supply issues continue. It is up 32% this year, tin being the best performer.
China is looking at reviving mineral exploration and production in Afghanistan now the US has moved out. Seems the Taliban are not too concerned with an EIS or any ESG quandries.
ECONOMIC DATA
The seasonally adjusted estimate for total construction work done rose 0.8% to $52,875.5m in the June quarter, missing estimates of a 1% rise.
Building work done rose 0.1% to $30,563.5m.
Engineering work done rose 1.8% to $22,312m.
CV19 NEWS
Sydney hits another high at 919 cases.
Japan is expected to announce an expansion of its state of emergency to eight more prefectures today.
Thai deaths hit 10,000. Credit Suisse Group AG will only allow fully vaccinated staff into its U.S. offices beginning Sept. 7.
Biden has received a classified report from the intelligence services that is inconclusive on the origins of the virus.
ASIAN MARKETS
Chinese companies are becoming very generous with a bit of prompting from authorities. The latest is Pinduoduo which is donating all its first quarter net profit to support the country's farmers and agricultural areas.
Tencent recently said it would double the amount of money it was allocating for socially responsible programs to around $15bn.
China has reopened the terminal at the world's third busiest port.
China tech still under pressure on lingering concerns.
US AND EUROPEAN NEWS
No more milkshakes at Ronald's in the UK at least for the time being. Maybe that is a good thing. Supply chain issues. Shortage of drivers in UK and processing staff after CV19. The horror of CV19 now unmasked.
China is far more worried about the US inflation it seems than the US is. The authorities have pledged 'greater autonomy' with macroeconomic policies.
The House of Reps in US has taken a significant step in adoption of the US$3.5bn stimulus package.
Biden stands by his time-table despite pressure from Boris and co.
Jackson Hole looms. Spot the divergence.
Goldman requires on-site workers and clients will need to be double jabbed.
OnlyFans has blamed the banks for a ban on porn.
Nigella Lawson has renamed her 'Slut Red Raspberries in Chardonnay Jelly'. recipe – Now Ruby Red Raspberries.
Vale Charlie.
And finally….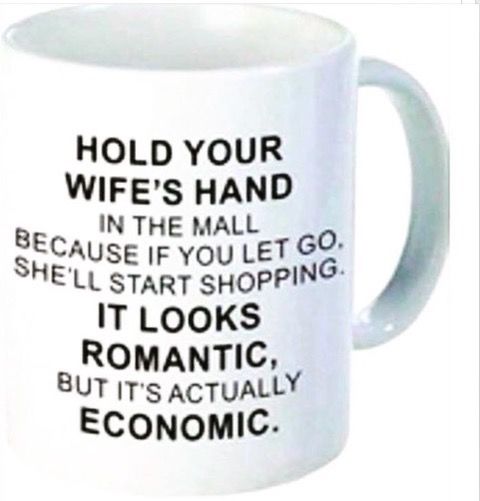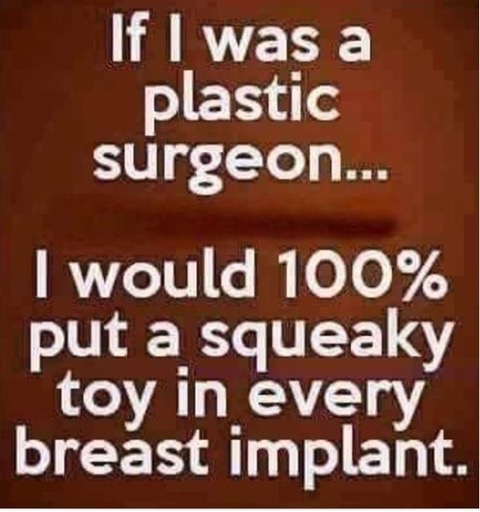 Clarence
XXXX