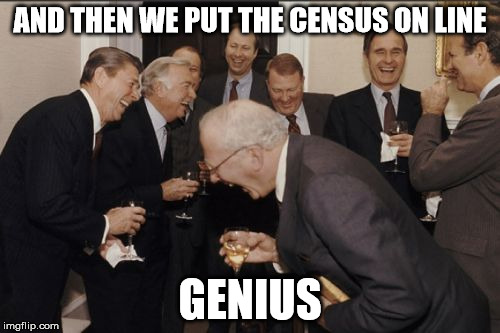 ASX 200 bounces off 5500 again as Telstra and Westpac drag index down. ASX 200 closes down 36 at 5508 after a low of 5483. Asian Markets mixed again with Japan closed today and China up 0.64%. AUD continues to look strong at 77c. US futures up 37.
STOCKS AND SECTORS
Banks back in focus today following a disappointing capital update from Westpac Bank (WBC) -% and broker downgrades on Commonwealth Bank (CBA) -%. The big four basket has dropped back to $158.60. Insurers and wealth managers also slipped as the WBC numbers showed pressure on margins in the business. AMP -% one of the worse with Magellan Financial (MFG) +% a highlight along with BT Investment (BTT) +%. REITS also took a breather from their meteoric run. Arena REIT (ARF) -%, Phileo Australia (PHI) -% and Mirvac (MGR) -% the standouts.
Gold stocks not feeling the love as the AUD pushes higher. Evolution Mining (EVN) -%, St Barbara (SBM) -% and Perseus Mining (PRU) -%.
Discretionary spending was back. Did it ever go out of fashion? Automotive Holdings (AHG) +% a good day as CEO transition seemed to inspire the buyers removing an uncertainty. REA Group (REA) +% bounced after results digested and Flight Centre (FLT) +%
Lithium stocks took a broker downgrade very hard. Pilbara Minerals (PLS) -% and Galaxy Resources (GXY) -% especially unloved together with General Mining (GMM) -% although producer Orocobre (ORE) -% fared slightly better.
Mining services perked up led by Cimic (CIM) +% and ALS Ltd (ALQ) +%.
Tech stocks strong Carsales (CAR) +% , Aconex (ACX) +% and NextDC (NXT) +%. Netcomm Wireless (NTC) +% also moving up well. Together with Senetas (SEN) +%
Speculative stock of the day: Legend Mining (LEG) -% after an ASX price query with no new information apart from the announcement a few days ago of the sale of its Independence Group shares for a consideration of $4.05m.
CORPORATE NEWS
Telstra (TLS) -% after announcing a 36.6% increase in full year profits of $5.8bn inflated by the $1.8bn sale of their Autohome stake earlier this year. The telco also announced a $1.5bn buy back and a 15.5c dividend. Capex will rise to $3bn to keep the company ahead of its competitors.
Westpac Bank (WBC) -% softer non-interest income in the third quarter due to subdued markets and rising funding costs. Institutional activity has remained subdued leading to lower markets-related income and a decline in fees from debt markets activities". Higher insurance claims, had contributed to third quarter non-interest income "being around 5% below the 1H16 quarterly average". Non-performing loans remain near cyclical lows.
Magellan Financial Group announced a 14% in full-year net profit to $198.4 million on higher management and performance fees. EPS rose 13% and the dividend is 38c fully franked.
The competition watchdog will not oppose a bid for The Good Guys by JB Hi–Fi (JBH) -%. The company is keen to buy The Good Guys to accelerate its home appliances strategy.
Nick Scali (NCK) +% Report NPAT up 53.1% on revenue up 30.4%. Like-for-like sales rose 11.1% in the year. There were also 7 new stores.
Sealink (SLK) +% after a 141% increase in underlying NPAT to $23.1m. Underlying EPS was up 94%. Very good result and the benefits of increased scale starting to drive profits.
Cellnet (CLT) +% Profit up 6% a fully franked 1c dividend with a positive profit outlook.
 ECONOMIC NEWS
Treasurer Scott Morrison has blocked the sale of Ausgrid to any foreign companies citing national security concerns. The sale was potentially worth around $10bn.
The RBNZ delivered a 25bp cut to take the headline rate to 2%. It was the sixth such rate cut in 14 months. The currency rallied on the news as there appeared to be no further easing bias from the RBNZ.
ASIAN NEWS
Singapore cut the top end of its 2016 growth forecast to 1 percent to 2 percent expansion after the GDP expanded at a mere 0.3%
China Mobile the world's largest phone carrier added 116 million 4G accounts and profits rose 5.6% to US$9.1bn.
EUROPE AND THE US
Deutsche Telekom AG reported an 8.6% increase in second-quarter profit on surging sales at its U.S. mobile-phone unit, offsetting a revenue drop in its German home market. Earnings beat forecasts slightly at EUR 5.46bn
Europeans are finally starting to spend with record low interest rates driving consumers to shelve saving and start spending.
NBC have been criticised for the worse ever US coverage. Having paid US$1.2bn they have been accused of excessive advert breaks, sexism from presenters, poor commentary and patronising attitudes. Sound familiar.
And finally………….
A biologist, a chemist and a statistician are out hunting. The biologist shoots at a deer and misses 5ft to the left. The chemist takes a shot and misses 5ft to the right. The statistician yells "We got 'em!" Must work for the ABS!
John Glenn…
As I hurtled through space, one thought kept crossing my mind – every part of this rocket was supplied by the lowest bidder.
Arnold Schwarzenegger…
Having more money doesn't make you happier.
I have 50 million dollars but I'm just as happy as when I had 48 million.
Clarence
XXXX
Feel free to share around.. the more the merrier!